Visit our main page to learn more about our mission
Saving Lives from the War they Didn't Start
Without our help women, children, and seniors will freeze to death in the war torn country of Ukraine

Visit our main page to learn more about our mission
Our beloved Phil Sanders, Sr., has gone home. (11/2/30-1/30/23). He was a friend to everyone he ever met. Always a smile. He loved his family above all. Here he is with his two daughters, Alison and Nancy. If you said Phil, you said Phil and Kay…a fantastic team.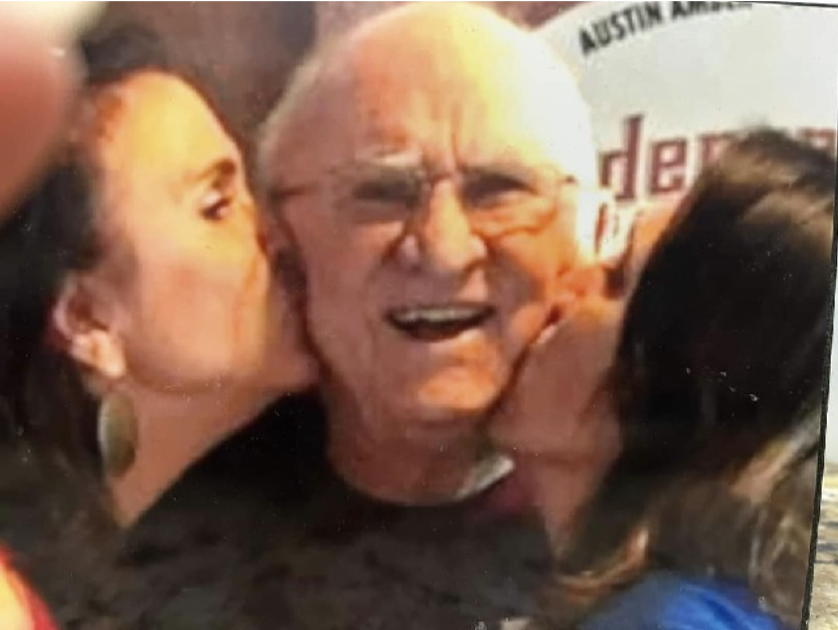 He loved being an Aggie; they'll say. To me he was always, The Judge. He tried to help everyone who came before him. He treated them as if they were his son, Philip or his daughters. Beyond that, he was my friend. We talked at least once or twice a week about people experiencing homelessness and what we could do to enhance police interaction and policy training and how it could be improved to help people on the street. He was my mentor. We talked it all out and truth be told, Kay often had her ear nearby.
I put his picture next to the picture of Lena for a reason. She represents our most recent collaboration. We spoke of Ukraine and how the women, children, and seniors, now homeless refugees were being over-looked in the tragedy taking place in Ukraine. As his dementia set in, I hesitated to call as often once we had teased out a viable response to the crisis and I knew what to do.
I once described him to Kay as a facilitator. He would ask me all the right questions, and I would sort it out, solve the puzzle, and take action. That's how we worked, like a well-oiled machine. Generate Hope is my/our tribute to The Judge. You are invited to join us.
Thank you, Richard.
My name is Lena. The Russians bombed my home in Hostomel, Ukraine. The explosion blew my house apart. I was knocked unconscious for almost two days. I only survived because two dogs warmed me and kept me from freezing.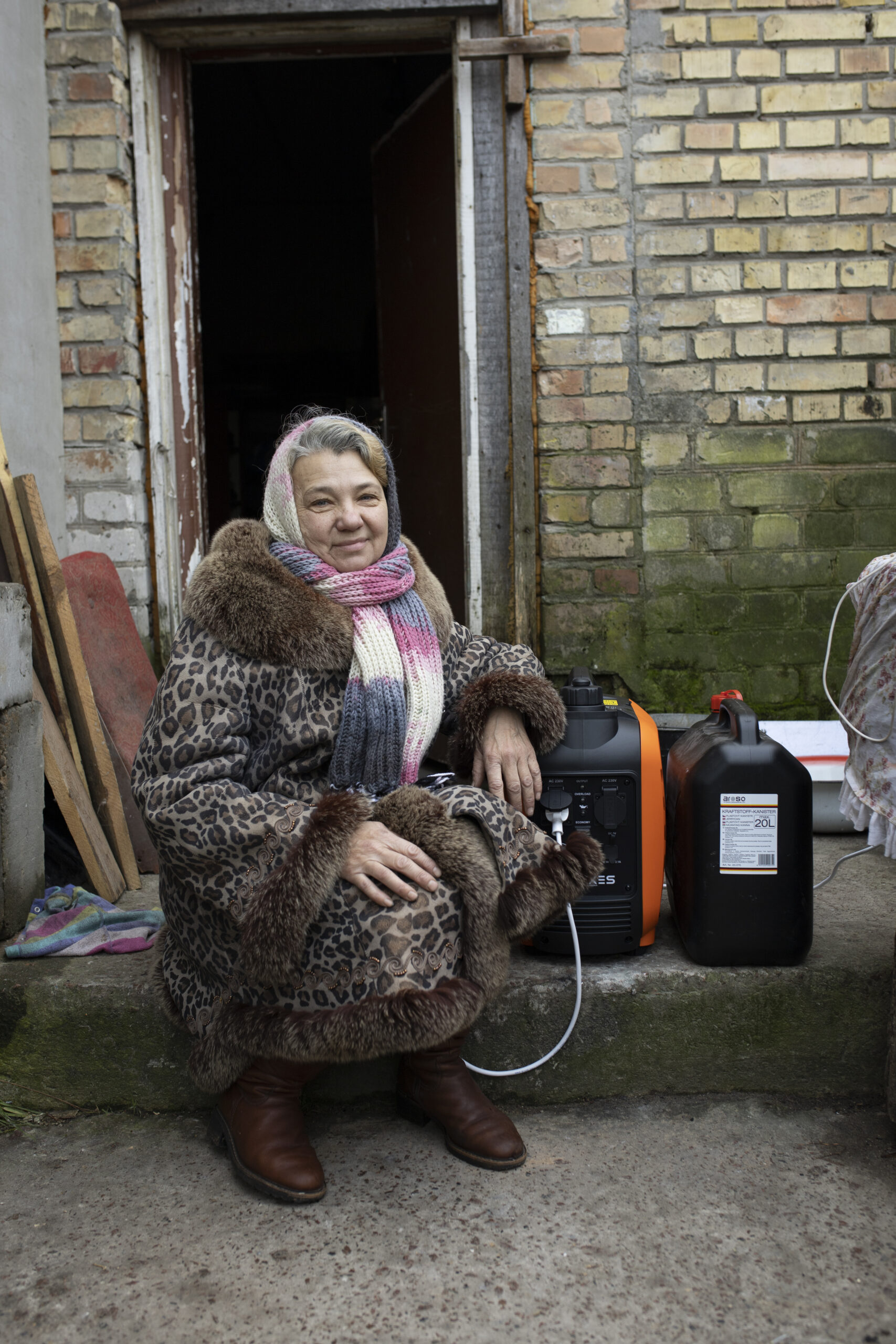 Her house was heavily damaged, broken windows and doors, it was freezing outside… Lena still doesn't  know how long she has been unconscious: a day or two, she only knows that she was warmed by her two dogs that had been near her all the time, preventing her from freezing to death. They saved her life. 
Lena's daughter has returned with a two-year-old son to Hostomel recently. They all lived together with no water, heating and electricity.  The Hostomel WeCare team provided them with clothes, blankets and food. They also brought a generator to Lena, so that they could go through the winter time.
8 million homeless folks are wanting to return to Ukraine, but they can't because Putin bombed the power plants. My daughter returned to what is left of our home with her two-year-old son. We had no water, heating, or electricity. The WeCare Team brought clothes, blankets, food and a small generator to save us from freezing to death. Please help all the others. Thank you! Thank you! – Lena
House the Homeless, Inc. is working with Ukrainian Partnership Foundation and WeCare. People in these organizations are risking their lives to get food and blankets to the devastated people of Ukraine.
WITH YOUR HELP, we have found a pathway to get life-saving generators to Lena and others like her.
A gift of $1,000 will purchase a generator and will save the life of an entire family. With a gift of $500 or $250, you can join with others and still save at least one family. Any amount helps!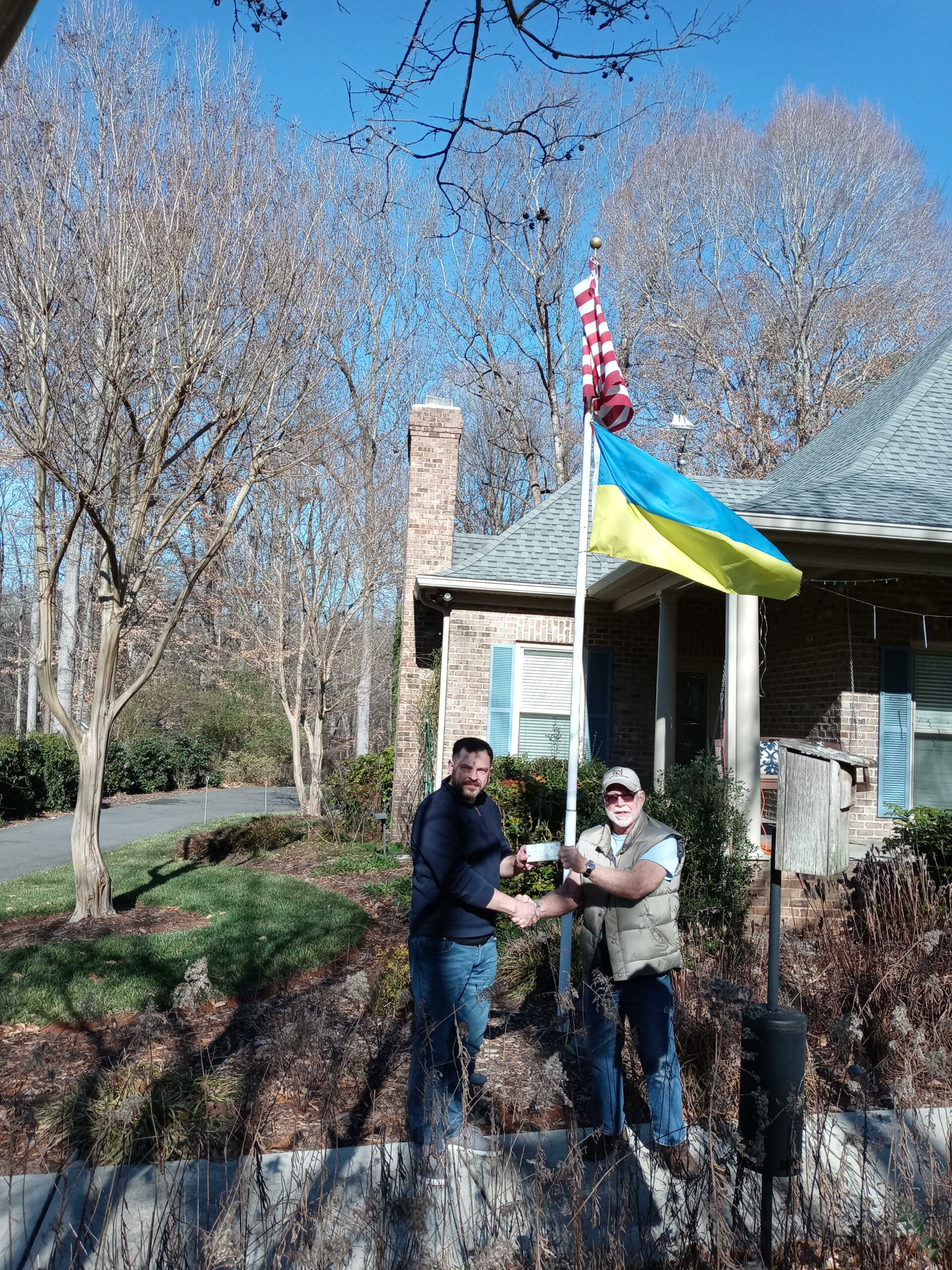 An Update on Our Efforts to Support Ukraine – join us
House the Homeless Co-Founder, Richard R. Troxell presents the first of several $4,000 checks to Vadim M. to help purchase generators and save the lives of Ukrainian women, children and seniors living in the rubble of their homes.
We need your help when Richard calls. $100 will really help! Thank you. Or simply use the link below: