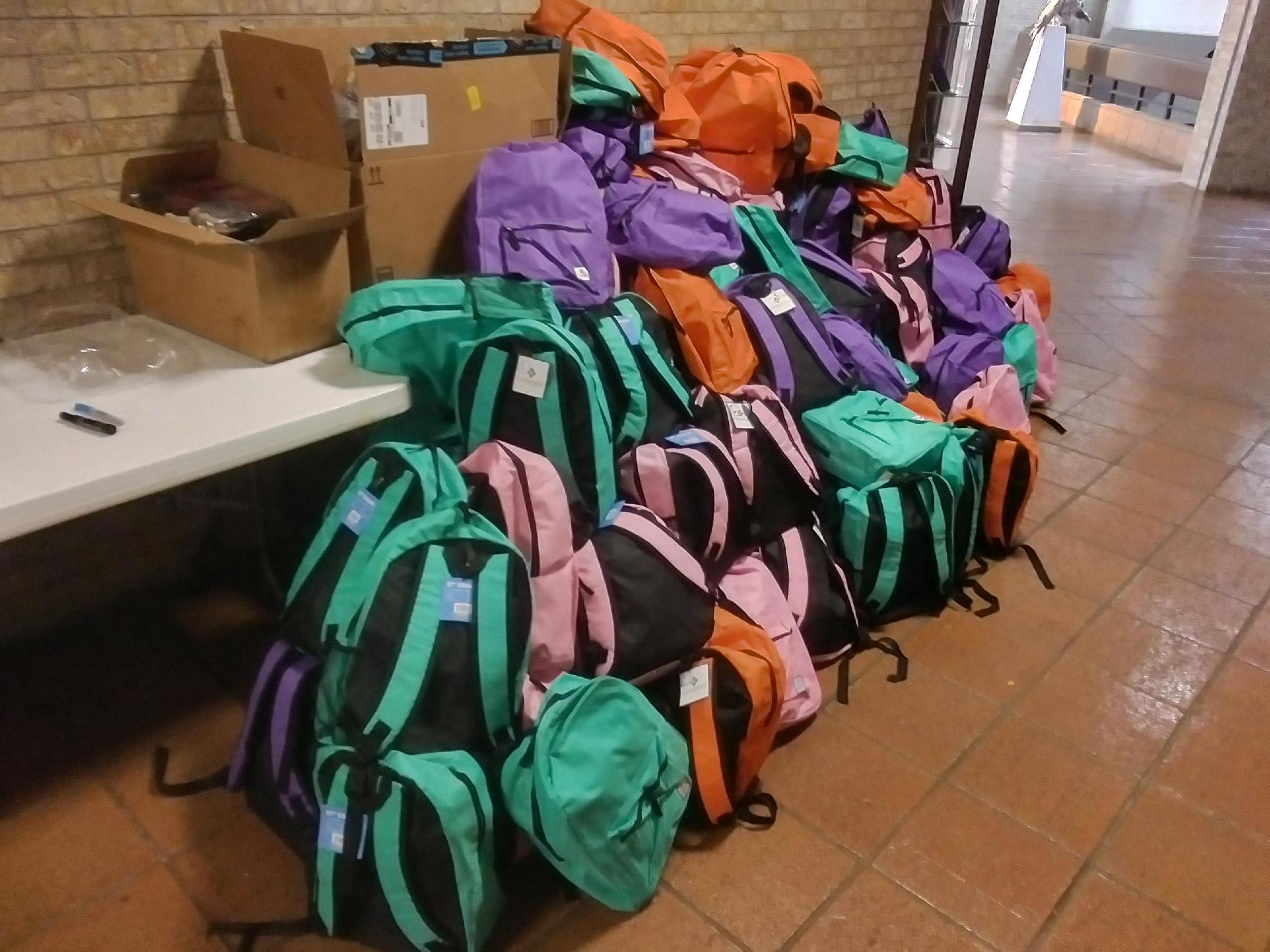 Hundreds of backpacks full of HtH HUGSS
Hats, under-thermals, gloves, scarves, socks plus, were packed at First Baptist Austin and presented to unhoused neighbors at Central Presbyterian Church. Angel House, and Sunrise Navigation Center on New Years Eve.
COVID-19 PPE, info, and essentials provided by HtH at Camp Esperanza (aka Camp Abbott)
Distribution to where people experiencing homelessness are trying to survive.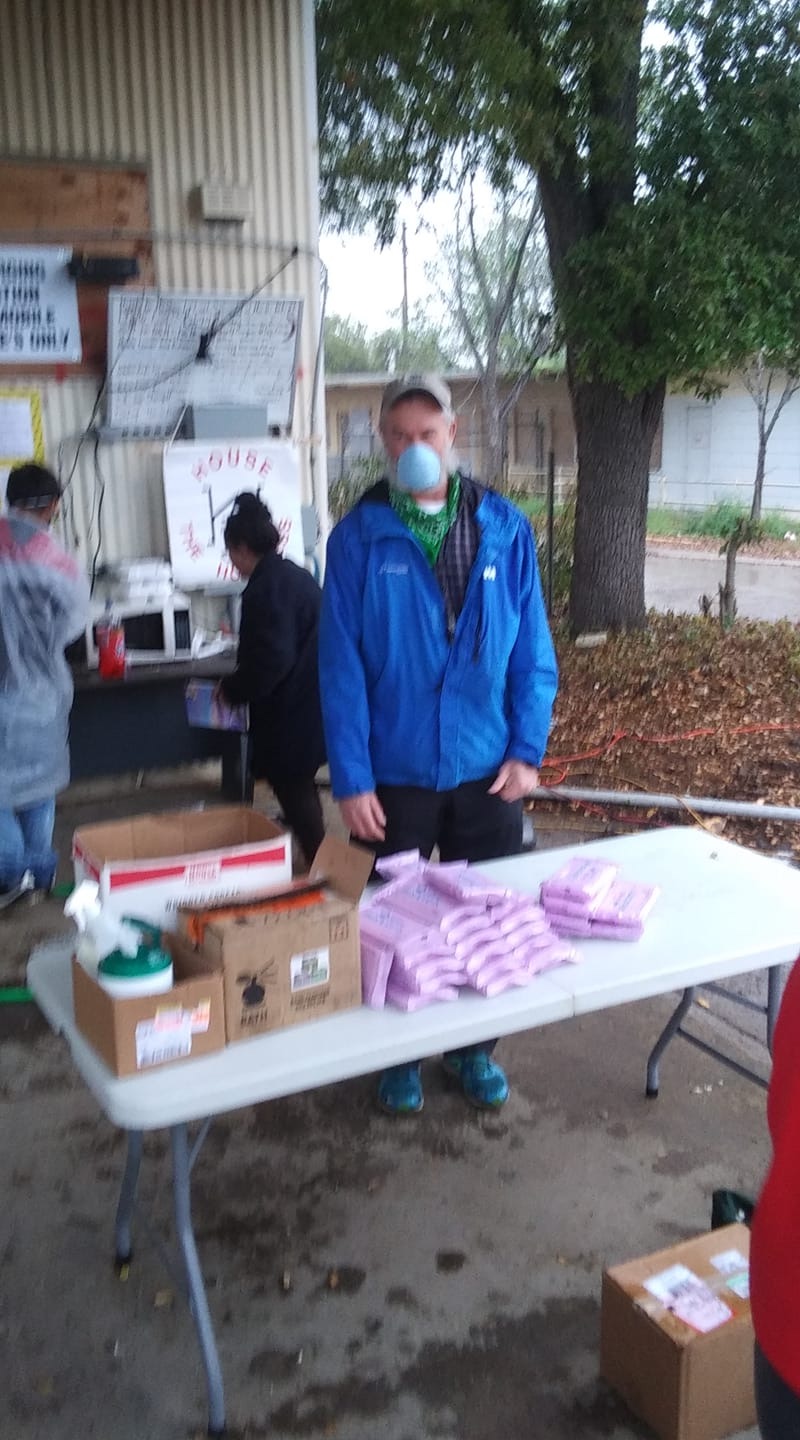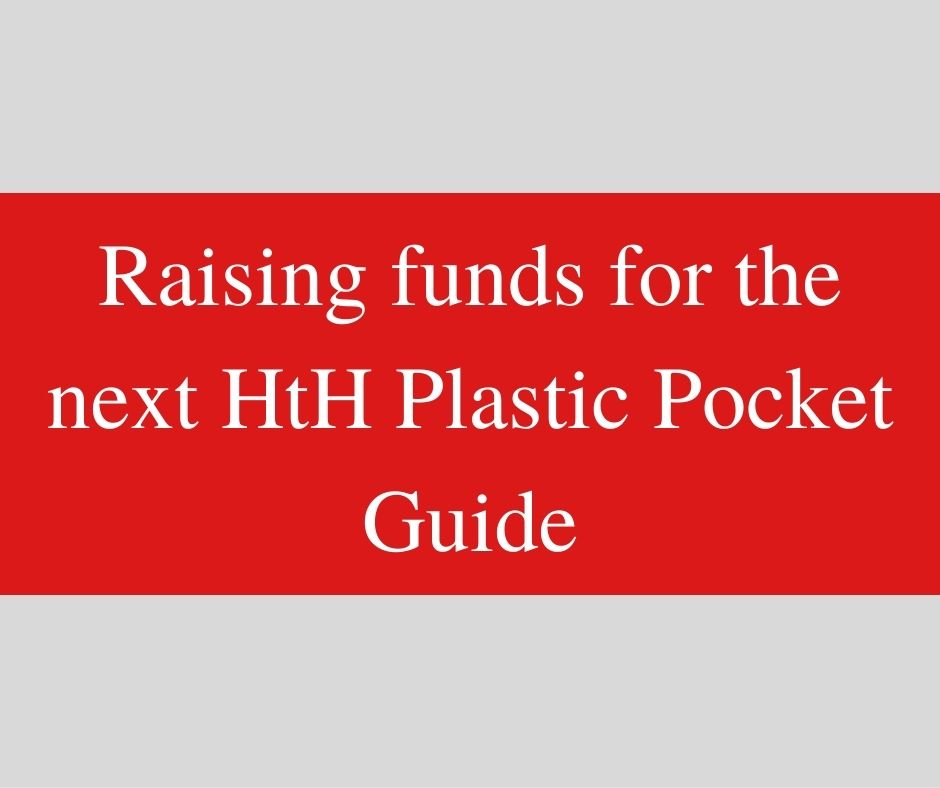 HtH Plastic Pocket Resource Guide
Created by Richard R. Troxell as a House the Homeless, Inc. project in 1989, the HtH Plastic Pocket Resource Guide is designed to equip persons experiencing homelessness with easily understood information on what, where, when and how resources (food, shelter, healthcare, crisis numbers, etc.) can be accessed. This takes into consideration the fact that many of these neighbors do not have access to phones nor computers. We have updated this critical resource 18 times with 10,000 printed each time.
The Plastic Pocket Guide is an 8 paneled card that is printed, laminated, (against the ravages of rain) and scored so they can be folded down and placed in a pocket. We ask that the cards not be photo-copied but rather that people contact us for new or replacement cards so we can monitor the level of community need.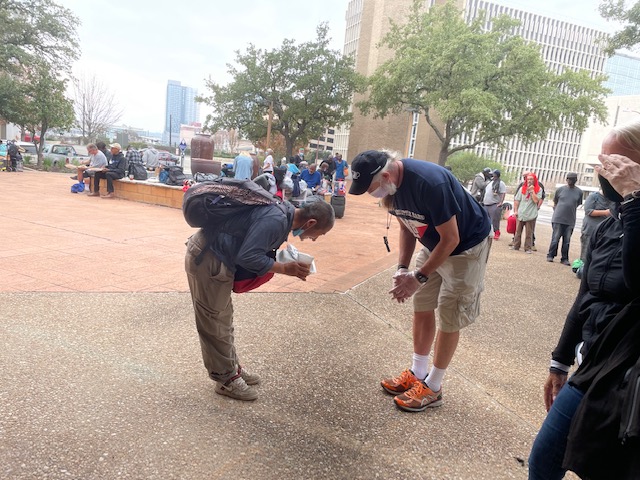 2022 HUGSS winter survival event
House the Homeless' annual HUGSS Winter Survival event was help outdoors on Saturday, January 1st 2022, at First Baptist Austin. 
Distribution of tent and other essentials
Thanks to an emergency grant from Glimmer-Austin and your support, HtH was able to purchase some tents, sleeping bags and other essentials. This couple Received new tent and other essentials late 2020