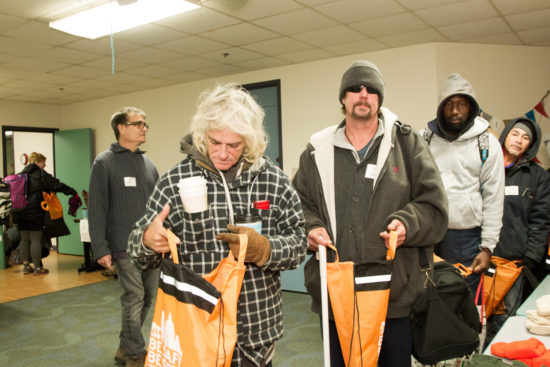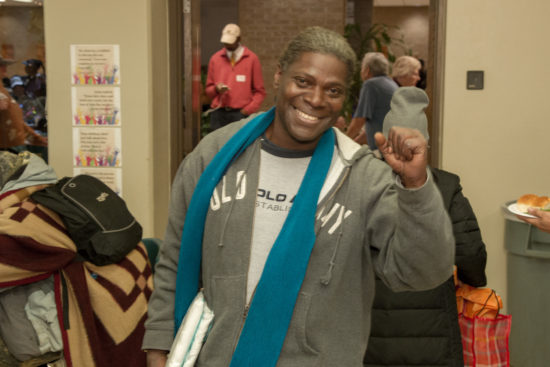 View 2022 KXAN Coverage of this years event.
Every year, House the Homeless conducts a Thermal Underwear Drive to provide thermal underwear, hats, gloves, scarves, and ponchos for homeless men, women and children in Austin. The drive begins at the House the Homeless Memorial Service and concludes at the Thermal Underwear Party on New Year's Day.
The 2012 drive resulted in more than 3,500 thermal tops, bottoms, scarves, hats, gloves, etc. that were handed out to more than 600 homeless men, women and children in Austin. Each year it gets bigger.
Please help keep some of Austin's homeless men, women and children warm this winter by contributing to the Thermal Underwear Drive.
We welcome donations of any amount. We use the donations to buy in bulk to maximize what we can get.
$10 = one thermal top and one thermal bottom.
$35 = one thermal top, one thermal bottom, one hat, one pair of gloves, one scarf and one poncho.
So you can see how just a few dollars can make a big difference!
Click the button below to donate online!
Or, please send a check payable to House the Homeless, Inc to:
House the Homeless
P.O. Box 2312
Austin, TX 78768
Thank you for your never ending support for the folks living on our streets.
Together we can end homelessness.
Richard Troxell
For decades, HtH has raised funds for HUGSS (hats, under-thermals, gloves, scarves and socks to gift to individual men, women, and youth experiencing homelessness in the greater Austin area. Our New Year's Day party is again planned at and with gratitude to First...
Contact Us — please fill out the form to leave us a message.