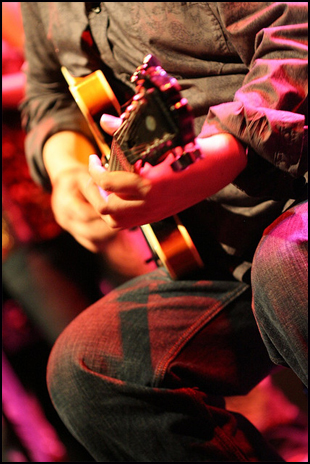 Looking back over several months, we find quite a few instances where the famous and prominent in many fields have used their positions, and the fact that people pay attention to them, in order to raise both awareness and money for the homeless. Janet Jackson, for instance, recently told a TV interviewer that she and her brother used to buy food at a certain Los Angeles restaurant and drive around distributing it to homeless people, Michael at the wheel and Janet handing out the dinners through the window.
This winter, the popular British band Coldplay did two benefits for a homeless charity called Crisis, and both shows were opened by the Choir With No Name, which is made up of homeless and fringe people. Sean Michaels reported that Coldplay, which has sold more than 50 million albums, held these events at surprise venues, which their spokesperson said was intended to give the audience…
… a small taste of the uncertainty faced by the thousands of homeless people who do not know where they will spend the night.
In early December, the nonprofit StandUp For Kids benefited from a Santa Monica concert headlined by the Oscar-winning musician Ryan Bingham, who was joined by The Americans and Timmy Curran. StandUp For Kids has taken on the task of helping at-risk street kids throughout America. Being on the road with his band has opened Bingham's eyes to the conditions that many young people endure. He told reporter Alex Cohen,
You're constantly encountering people from all different walks of life at all hours of the day — so you're not always looking at the glossy side of everything — but also seeing the less fortunate side of our cities and communities and towns. I feel a lot of people still often overlook that these days…
At Christmas time, Pope Benedict hosted a Vatican luncheon for 250 homeless Romans, a glimpse of which can be seen on YouTube.
Musician and actor Tom Waits, who will be inducted into the Rock and Roll Hall of Fame next month, has published Seeds on Hard Ground, a book of poems inspired by photographer Michael O'Brien's portraits of people experiencing homelessness. A special chapbook edition raised $90,000 for the food bank, homeless referral services, and family support center in Sonoma County, California.
Also in California, in Nevada County, a new musical ensemble has been born. It was organized by Chad Conner Crow, who has been a Hospitality House staff member for years, and made up of people who spend part of their time at the homeless center and part of their time in the woods. Crow was originally inspired in his career many years ago by Utah Phillips, the musician known for his songs about and concern for people experiencing homelessness. The band is called Home Free. Reporter Tom Kellar says,
Current band members include Crow and Woody on vocals; Vadi, a classically trained guitarist from the Ukraine; Gene on keyboards, Dennis on drums and Chris on congas.
Crow's newest ambition is to establish a nonprofit record label for underprivileged musicians. And don't forget, Home Free is looking for donated instruments and equipment, so if you have any of those, please get in touch with Crow at chadconnercrow@gmail.com.
In Britain, Ross Lydall reports on the release of a three-song EP album, the music by Tres B (Tresor Kiambu), who was brought to England as an orphaned child from the Congo, and has since spent many years as a street person. Prince William heard one of his songs while working at the Centrepoint homeless hostel, and encouraged the youth. Lydall says Kiambu admires Bob Marley and Michael Jackson, and describes his sound as a "swirling mix of central African folk, hip-hop and soul."
Reactions?

Source: "Coldplay plan Christmas charity shows," Guardian.co.uk, 11/10/10
Source: "Oscar-winner Ryan Bingham to perform benefit concert for homeless youth," SPCR.org, 12/02/10
Source: "Home Free: Homeless shelter guests create house band," The Union, 01/09/11
Source: "Homeless singer releases first EP after meeting Prince William at hostel," London Evening Standard, 02/22/11
Image by gingerbydesign, used under its Creative Commons license.