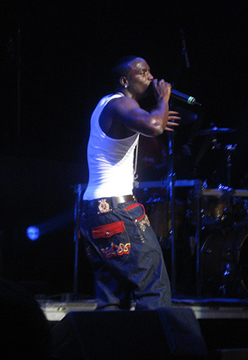 Maybe you're a fan of the most-watched soap opera on TV, The Bold & the Beautiful. Apparently, it has 26 million devoted viewers. Journalist Becky Blanton focused her attention on this television program because the creative team has written several homeless people into the script. If we're understanding this right, one of the characters, a Stephanie Forrester, has been told that she would die of cancer very soon. This news inspires her to become interested in the plight of people experiencing homelessness.
The show's producers hired 25 people right off Skid Row and recorded them telling their stories, and some of these documentary segments will be woven into the show's plot line. And there is more. The head writer and executive producer of the show, Brad Bell, is said to have also hired an additional 30 homeless individuals as extras, or actors with non-speaking parts. He has told journalists that this interest is not just temporary, and that he intends to continue to incorporate people experiencing homelessness into the unfolding narrative.
Blanton is interested to discover whether this show will go along with the same old stereotypes, or have the integrity to do something better. She asks,
Will they provide a realistic view of the homeless and the challenges they truly face, or will they sanitize life on the LA streets for viewers?… I hope Bell takes time to address the real issues that affect the majority of the homeless — the lack of affordable housing and child care and living wage jobs.
Blanton sees this as a great opportunity on Bell's part to influence the attitudes of Americans regarding people experiencing homelessness. Depending on how this widely-viewed serial depicts members of the homeless community, a powerful force for good could be exerted. It might also, she feels, give the housed American public some useful ideas for how to help, and, in some cases, might even put into their heads an idea that wasn't there before, the idea that we should all help.
Although not a soap opera star herself, Becky Blanton is another kind of celebrity. You've heard of TED, which stands for Technology Entertainment and Design. Every year, this nonprofit organization sponsors a series of conferences where people with "ideas worth spreading" come to spread them. In 2009, Becky Blanton spoke at TEDGlobal in Oxford, England. This is a credential of almost unparalleled cachet. Her topic was "The year I was homeless," and there is a seven-minute video clip on TED's website. For an appetizer, here are a couple of soundbites:
Homelessness is an attitude, not a lifestyle.

Hope always finds a way.
The Universal Living Wage is the concept that Richard R. Troxell, president of House the Homeless, offers as a solution that will help all Americans. The foundations on which his argument rests are included in the Protected Homeless Class Resolution, whose full text is found in Looking Up at the Bottom Line. Here are just a few of the points he makes:
● There is a shortage of affordable housing stock nationwide.
● The national minimum wage is an insufficient amount of money to secure safe, decent, affordable housing even at the most basic financial level.
● More than the minimum wage is required in every state to be able to afford a one-bedroom apartment at Fair Market Rent, as set by the U.S. Department of Housing and Urban Development.
The Universal Living Wage could bring about the day when no American is unhoused or hungry. Meanwhile, highly publicized celebrities continue to adopt the cause of helping the homeless.
There is an interesting website called "Look to the Stars," which keeps track of Hollywood personalities and show business folk, and what charities they are connected with. The search word "homelessness" matches up with 29 celebrity names. Among them are such luminaries as George Clooney, Whoopi Goldberg, the Red Hot Chili Peppers, Nicolas Cage, Scarlett Johansson, and Eddie Murphy.
The search word "Thanksgiving" brings up 28 matching news items published on the site, where we learn about the philanthropic activities of Kirk Douglas, Gisele Bundchen, Ludacris, Akon, Drew Barrymore, and many other actors, musicians, and fashion models. Celebrities donate their time, talents and money to turkey giveaways, or serve dinner at the Los Angeles Mission, and just generally give it back or pay it forward, to show their gratitude for their own good fortune.
Here, from another source, is a story about a typical celebrity response. It is a cooperative effort including promoters of hip-hop and martial arts to provide Thanksgiving dinners for families. All over the country, people who are famous, and a whole lot of people who are not so famous, do their best to make this holiday a happy occasion for others.
Reactions?
Source: "The Bold & the Beautiful to Feature Homelessness & Poverty," Homelessness.change.org, 10/27/10
Source: "The year I was homeless: Becky Blanton on TED.com," blog.ted.com, 07/09
Source: "Looking Up at the Bottom Line," Amazon.com
Source: "Search results for homelessness," Look to the Stars
Source: "Master P to Help Feed Homeless People on Thanksgiving," AceShowBiz, 11/13/10
Image by petercruise, used under its Creative Commons license.