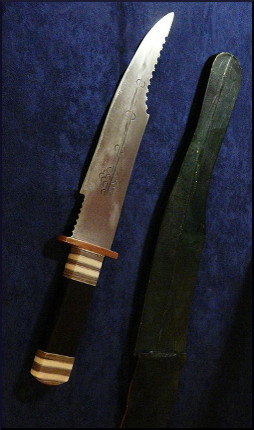 Every now and then, House the Homeless explores the difficulties encountered by people who help the unhoused. "No Good Deed Goes Unpunished" related the story of how David Henderson, editor of Poverty Insights, bought a Greyhound bus ticket for someone else and encountered what he calls the Samaritan Tax, an $18 "gift ticket fee," which can only be waived under very annoying and inconvenient circumstances.
Last summer we considered some "People Who Feed People" and their struggles with police, neighborhood organizations, zoning laws, and local health departments. Food trucks may be towed and fines may be levied. Municipal administrations have numerous ways to make the lives of givers miserable.
Last week, we looked at some of the pushback against tiny houses and the people who generously build and donate them.
All across America, volunteers give a whole lot of time and energy, and money they could be spending on themselves. Sometimes they work obsessively to keep old vehicles moving, so breakfasts can be delivered. They deprive themselves of sleep or even food, and go out in all kinds of weather.
Over the years, this kind of dedication takes its toll. But we're not talking about gradual attrition of health. We're talking about helpers of people experiencing homelessness, who have been deliberately killed.
Shoeless in Georgia, Clueless in New York
In April of 2014 Donnie Reed, the 40-year-old father of three children, was stabbed to death in Rancho Cucamonga parking lot. The California man was with some friends at a sports bar, and when it closed they ran into where some strangers were harassing a homeless man.
After Reed suggested that the antagonists knock it off, one of them stabbed him in the chest and stabbed Reed's friend in the neck. (The friend survived.) Apparently the murder remains unsolved. Reed's wife told journalist Melissa MacBride:
He's not a fighter. He was trying to help somebody, and this is what happened to him for doing something he would have done for anybody.
Last fall in Atlanta, a 24-year-old National Guard sergeant who had served three tours of duty in Afghanistan was was shot to death near a homeless shelter where he had gone on a Sunday morning to donate shoes — something that he had done without incident on other occasions.
Attig Eminue, whose family relocated to the United States from Nigeria 15 years ago, was killed for no apparent reason. Crime Stoppers offered a reward, which was increased in the following month. The police believed that the shooter was a 21-year-old named Harold Dodson, who had already accumulated five felony convictions, but didn't know where he was. Toward the end of October, Dodson was arrested, charged, and denied bail.
In June of this year, only a block from his home in the Bronx, a high school senior was stabbed in the chest several times. Carl Ducasse, who planned to become an attorney, will not be joining any profession, because someone begrudged the teenager's donation of $2 to a shelter resident.
As the 17-year-old bled to death, the killer stole his phone and fled the scene. Eventually, another 17-year-old was arrested and held without bail while 500 people attended funeral masses for Ducasse.
Only two months ago, in another part of New York, the driver of a van belonging to an organization that helps homeless women and children was shot to death while a client (en route to fill out a housing application) was also in the vehicle. The tragedy caused the nonprofit Women in Need, Inc. (WIN) to keep its vehicles off the road for a while.
For reasons undisclosed to the public, police characterized the driver's murder as the denouement of a "personal feud." But since WIN provides, among other things, shelter for women who are fleeing domestic violence, the killing could certainly have been an act of revenge against a system that dares to steal a man's chosen victim.
Reactions?
Source: "Good Samaritan dies trying to help homeless man in Rancho Cucamonga," ABC7.com, 04/13/14
Source: "Police arrest Harold Dodson in murder of Army sergeant who was helping homeless shelter," GeorgiaNewsday.com, 10/27/15
Source: "Teen Stabbed To Death After Someone Saw 'Gift' They Gave Homeless Man," MadWorldNews.com, 06/20/16
Source: "Borough Park shooting: Driver of homeless service van killed, NYPD says," amNY.com, 08/30/16
Photo credit: Hakon Siguroarson via Visualhunt/CC BY-SA