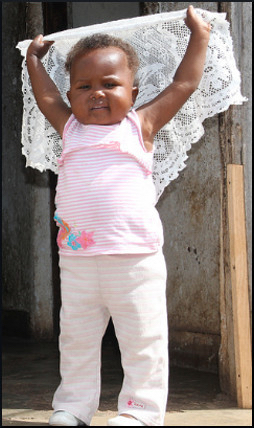 The bridge is frequently used as a poetic allusion to the meanings behind movements. Last week, House the Homeless talked about Bridge the Economic Gap Day, when people show up to demonstrate on literal bridges, and also about children experiencing homelessness.
On that subject, there is plenty more to say, including the quotation from an advocate who believes it is society's responsibility to build all the bridges from homelessness to hope. Of course the background is that kids are a demographic represented by the Home Coming statue.
In 2015, about half a million people were homeless in America, and about a quarter of them were children under 18. Numerically, that's close to 128,000. Weirdly, in the same year, the Department of Education believed that it encompassed 1.36 million homeless K-12 students, which is quite a different number.
At around the same time, journalist Patty Machelor wrote about how the Department of Housing and Urban Development (HUD) enumerates people in shelters, under bridges, and in parks, while other strays and stragglers remain unaccounted for. As the writer put it, "HUD doesn't include families and children who are living in cars, doubling up in rented hotel rooms or temporarily sleeping on a friend's floor." The HUD numbers didn't reflect the doubling of school-age homeless kids since the economic dumpster fire of 2008.
In Nashville, Joyce Lavery of the Safe Haven Family Shelter said of the Department of Education's assessment,
Sometimes that doesn't even count children who are of pre-school age or infants. It also doesn't include children who have dropped out. So we don't really know the full extent of youth and children homelessness but we know it's a crisis.
What about 2017? HUD numbers said there were 554,000 homeless people in the U.S., including 193,000 unsheltered people with no access to emergency shelters or transitional housing. Part of the problem was HUD's perhaps overly-strict documentation process. It is a scientific truism that you can't prove a negative. What piece of paper can a person get to prove they don't live anywhere?
In keeping with the trend of explaining complicated concepts as if to a child, this page contains graphics with such titles as "Homelessness is more acute where housing is expensive." Between 2016 and 2017, the most rapidly growing subgroup were unaccompanied children and young adults, which increased by 14%. The 2017 point-in-time count found more than 40,000 unaccompanied children and young adults, so that symbolizes an average night.
Back in 2014, Kevin M. Ryan wrote about an attempt that was made to legislate improvements in the way children experiencing homelessness are counted. Advocates predicted that reform in this area would add about 900,000 children and families to those served by federal assistance programs.
Ryan, President and CEO of Covenant House International, wrote in favor of the bill that would put federal officials in the back seat by allowing local officials to decide which groups would receive priority help. Younger homeless kids tend to become older homeless kids, and nasty factors intervene, like opioids and human trafficking, and nobody wants that.
Homeless is where they are. Not who they are.
Ryan describes "kids who had one stroke of bad luck, then the house of cards collapsed, leaving them to face homelessness alone… Kids whose parents died, or went to jail, or overdosed, or couldn't or wouldn't parent them."
Late last year, Ryan wrote about a very comprehensive study. The University of Chicago found that, for instance, among the nation's 13- to 17-year-olds, one out of 30 will be homeless at some time in the course of any given year. In that vulnerable and volatile five-year age range, 700,000 adolescent minors are destined to be on the loose in 2018. In one way or another, Covenant House reaches 80,000 of them, and temporarily houses 10,000.
Homelessness makes it very difficult to do well in school, or even to attend, which makes it hard to earn a high school diploma or even pass the equivalency test. Without that credential, a young person is 3.5 times more likely to be homeless.
This is only one of the numerous vicious cycles that teens can get caught up in. Actually, it's a better-case scenario, the worst case being that the criminal justice system becomes involved their lives, an event that sets in motion a whole different and even grimmer dynamic.
Richard R. Troxell commented:
Apart from the emotional devastation to these individuals, think about the financial cost to us as taxpayers. Now project a little further into this dark and hazy picture and think about single parents living on insufficient wages just before they fall into homelessness, scurrying to keep ahead of the constable who has come to evict them again.

In response, these kids relocate over and over again, each time enrolling in a new school in an effort to avoid detection. They do not bond with their school chums as we did. They do not join after-school sports activities or join choir or band or chess or book clubs.

They are latchkey kids to a single parent who is scratching at a living, who has no time or energy for their own children. Who would be more susceptible to drugs and gang recruiters? What the hell is happening?! Tell them what we really need… Then go vote.
Reactions?
Source: "More than 500000 homeless in the US," WSWS.org, 11/21/15
Source: "HUD homeless count not clear on youth, families," Tucson.com, 11/25/15 Source: "Growing up homeless is new reality for thousands of children in Tennessee," WKRN.com, 2018
Source: "Estimating the Number of Homeless in America," TheDataFace.com, 01/21/18
Source: "Counting Homeless Kids, the Right Way," HuffingtonPost.com, 07/25/14
Source: "Largest Study of Homeless Young Adults: 10 Percent Lack Shelter Each Year," HuffingtonPost.com, 11/15/17
Photo credit: DFID — UK Department for International Development via Visualhunt/CC BY