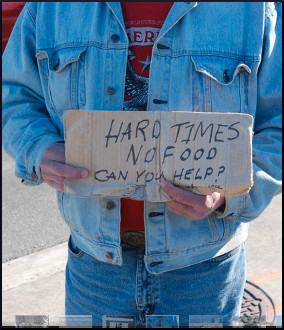 The Labor Day holiday was created, we are told, when things were very shaky and President Cleveland wanted to make a good show of reconciling with the labor movement. We could use a little of that now.
Labor, work, jobs, employment — what do we need to know about that area of life? Looking Up at the Bottom Line explores the idea of economic homelessness and how we can drastically reduce the level of taxpayer dependence on such supports as Food Stamps, TANF, General Assistance, Earned Income Tax Credits, etc. At the same time, the book points the way to stimulate the local housing industry all across America while shoring up new business startups and ending economic homelessness for over 1,000,000 minimum-wage workers.
Image by AR McLin, used under its Creative Commons license.