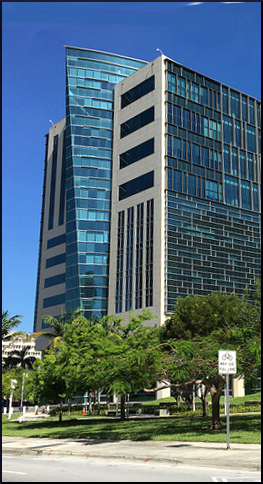 At the intersection of homelessness and the criminal justice system, one of the most important legal documents the last two decades has been negated by a federal judge in Florida.
When some kind of pattern or practice of wrongdoing has been identified, a consent decree is a way of trying to keep officials honest. It is an agreement to allow oversight by the Department of Justice, and has been found useful in encouraging reform. In 1988, the ACLU tried to get one in Miami, FL, filing a class-action suit on behalf of 5,000 plaintiffs.
It took 10 years for the Pottinger Agreement to come into existence and bring partial relief to the city's unhoused population. Now, the city intends to regress to its old practice of arresting people who have nowhere to go — which, to all intents and purposes, criminalizes homelessness, causes needless misery and expense, and swims against the tide of the larger national movement to defeat homelessness with housing, not handcuffs.
Miami, just to put things in context, is one of the top 10 most mercilessly expensive cities for renters, and has been for a long time. Nor is this the first attempt to terminate the agreement. It was tried back in 2013, when we quoted law professor Stephen Schnably:
Eviscerating the Pottinger protections — what the City is effectively seeking — would do nothing to make downtown more vibrant. All it would do is strip homeless people of the basic human and constitutional right not to be arrested or have their property destroyed just for being homeless.
One of the major purposes of the agreement was to keep people from being arrested for loitering. Even with the agreement in effect, life has not been smooth for the unhoused. Journalist Joey Flechas wrote,
Dozens of homeless people testified in court during multiple days of hearings that the city had discarded or destroyed their personal belongings during "cleanups" of sidewalks where they were living. Many said they lost identification, clothing and other personal papers.
Last year, the ACLU told the federal court that the city has been violating the agreement, and asked for it to be enforced. The motion demonstrated that police and city workers had been seizing and destroying the property of people experiencing homelessness in the city and banishing them from certain areas. It also showed that police had arrested individuals for engaging in "life sustaining misdemeanor conduct" without offering shelter or assistance, as required by the Pottinger Agreement.
Instead, Federal District Judge Federico Moreno decided to get rid of it. The affected personnel are city employees, especially police, firefighters, and Human Services workers. The city wants them freed from the constraints of decency, and enabled to go back to arresting people and destroying their property, just for being homeless.
City Manager Emilio Gonzalez claims that the city has "created a model for effective homeless services countywide." (Dade County has almost 2.75 millio Miami more than 460,000 people; Dada County has almost 2.75 million.)
We are asked to believe that Miami's continuum of care is unparalleled in the United States, and that the homeless count has decreased by 90 percent since the agreement was instituted. If things have been going so well, and the agreement has been accomplishing its mission, doesn't that seem more like a reason to keep it going, than to end it?
Yet, with a stunningly byzantine collection of bizarre arguments, opponents of the Pottinger Agreement are trying to convince everyone that the end of that agreement is a victory for the homeless. And also for national security. Somehow, according to the city's legal experts, there is a connection to 9/11 and the Boston Marathon bombing.
One person who wanted termination is Ron Book, chair of the Homeless Trust (don't be fooled by the job title), who is of the opinion that, by making it easier for "shelter resistant" individuals to stay on the street, Pottinger was actually harmful.
Not long ago, House the Homeless mentioned Ron Book in another post, when he refused to spend any of what he characterized as the Homeless Trust's "scarce resources" ($55 million) on public toilets. Not surprisingly, Book is also against making showers available to people experiencing homelessness, nor does he have any tolerance for people or groups who want to serve food to the hungry in public places.
According to Judge Moreno, his killing of the Pottinger Agreement is a victory for the ACLU and the Florida Justice Institute, even though both organizations protested it vigorously. Their side of the story, related by journalist Daniel Rivero, is that Miami authorities and power mongers want to…
[…] loosen the reins on policing to push homeless residents from a rapidly gentrifying downtown area. Last year, the City started clearing homeless encampments in the city, and the ACLU asked the court to find Miami in contempt of court.
In theory, according to the judge, both advocates and authorities agree that arresting the homeless is not a solution. Nevertheless, during protests against changing the status quo, two activists were arrested. One of them, Tabitha Bass, "spent three days in jail with limited access to medical care, which advocates alleged contributed to her death a few weeks later," says the news report.
The Home Coming Sculpture News
The Home Coming will be unveiled on May 18 at 9 a.m. at Community First! Village. The address is 9301 Hog Eye Road, Austin, TX 78734. Check back with us for more details on the history of the statue's conception and creation, and impressive information about Community First! Village.
Reactions?
Source: "ACLU of Florida Defends Historic Agreement," ACLUFL.org, 10/23/13
Source: "Federal judge dissolves homeless protections from police harassment in Miami," ChicagoTribune.com, 02/16/19
Source: "ACLU of Florida Statement," ACLUFL.org, 02/19/19
Source: "Judge Terminates Miami's Landmark Agreement On How To Police The Homeless," WLRN.org, 02/15/19
Photo credit: Phillip Pessar on Visualhunt/CC BY