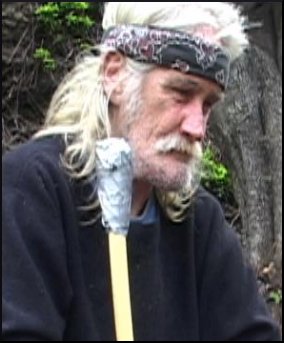 When contemplating the shabby treatment accorded to America's veterans, the question is how far back to go. In 2008, Amanda Ruggeri reported for U.S. News & World Report on the shredder scandal, which began with an accidental discovery, when an employee of the Veterans Administration Inspector General's office found discrepancies in Detroit.
Documents were in the shredder bin that should not have been. Death certificates had not been placed in the service members' files. Compensation claim forms, and notices filed in disagreement of claim decisions, were also headed for destruction without any action having been taken on them.
At the time, there were 57 VA regional offices, and further investigation revealed that 41 of them had been shredding paperwork inappropriately — without its having been duplicated for the individual veterans' files. And since the bins of papers intended for shredding are emptied once or twice per week, the 474 questioned documents found during the investigation represented only a small fraction of the potential suspected negligence.
At the time, the VA had a backlog of 800,000 claims waiting to be looked at, and the absence of one crucial document from any one of those files could result in a denial of compensation. Patrick Dunne, the VA Undersecretary for Benefits, told the press:
We can't tolerate even one veteran's piece of paper being missing. We're taking action to make sure it doesn't happen again.
Thanks to the efforts of Rep. Bob Filner, head of the House Committee on Veterans' Affairs, on March 3, 2009, there was a congressional hearing that involved two VA subcommittees — Disability Assistance and Memorial Affairs, and Oversight and Investigations. The title of the 104-page PDF report is: "Document Tampering and Mishandling at the U.S. Department of Veterans Affairs Joint Hearing."
"Shreddergate"
The result was not heartening. Boiled down to the essentials by a blog called Veteranclaims's Blog, the goings-on at Veterans Affairs regional offices (VAROs) included 16,000 mishandled documents at a single regional office. The writer mentions, and then quotes, the congressional report regarding:
[…] the 'Amnesty' programs which the VA has been operating for at least two years, where they offer amnesty to employees that have removed evidence from veterans claims if they return that illegally removed evidence. 'During an amnesty period in July 2007 at VARO Detroit, VARO employees turned in almost 16,000 pieces of unprocessed mail including 700 claims and 2,700 medical records and/or pieces of medical information. The VARO determined that none of these claims or documents were in VBA information systems or associated claim files.'
The government's press release outlining the results of the hearings also mentioned that over the previous 12 years, approximately 50,000 surviving spouses of veterans were denied benefits or, worse, billed for supposed overpayment of benefits by the Department of the Treasury, wanting its money back. All these were mistakes caused by the "VA's mistaken interpretation of the law."
If the government bureau in charge of these matters doesn't even understand the rules under which it supposedly operates, how can anything work? No wonder vets have been waiting a year or more to hear about their claims, with the resulting problems leading to homelessness, or in too many cases, suicide.
More recent developments
A new documentary film, titled Duty, Honor, Country — BETRAYAL, was reviewed for NewsWithViews.com by attorney Rees Lloyd. A while back, House the Homeless mentioned the Los Angeles real estate ripoff, but according to filmmaker Bill Dumas, the scandal is a national disgrace. It's all about "enhanced use" agreements or leases, which allow non-veteran business interests with good political connections to benefit from land that rightfully belongs to American veterans. Lloyd says:
These leases are for as long as 75 years, at prices far below market value, often nominal payments of '$1 a year,' sometimes nothing at all. Worst of all: The Secretary of Veterans Affairs has the authority to give that land to the lessees entirely in the Secretary's sole discretion, without Congressional action, if the Secretary decides the land is no longer needed for veterans.
This cozy arrangement has been blatantly exploited by people and organizations accused by the film. And in the case of the large tract of land in the middle of LA, it's even more disgusting:
Many large dormitory-like buildings on the land which could be used for the homeless, are empty, unused, deteriorating because the VA refuses to maintain them, or build adequate new housing, or use the available land for temporary housing as new housing is built…
There are an estimated 20,000 homeless veterans in Los Angeles.
Reactions?
Source: "Military Veterans' Benefit Claims Records Wrongly Headed for VA Shredders," U.S. News & World Report, 10/31/08
Source: "VA gives amnesty to employees while Vets suffer," Veteranclaims's Blog, 03/06/09
Source: "New Film: VA "Betrays" Homeless Vets," NewsWithViews.com, 05/14/13
Image by Bill Dumas.