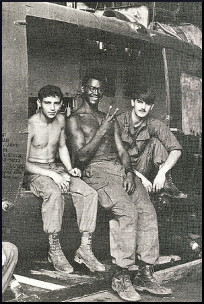 The phrase "falsified records" sounds bad in any discussion about government, and "systemic cover-up" sounds even worse. In May, Eric Shinseki was left with no choice but to resign as Secretary of Veterans Affairs, despite reducing veteran homelessness by 24%, and earning praise from the President. Dan Roberts reported for The Guardian:
Speaking to a conference of homeless groups, the veterans affairs secretary revealed that his internal investigation had now confirmed a report by the independent inspector general that the problems spread far beyond initial revelations in Phoenix.
What was being covered up was a gigantic backlog of cases, each one representing a veteran needing medical care. Many chronically ill veterans died waiting for diagnostic appointments or hospital admission. At first it looked like only a few VA facilities harbored irregularities, but as investigation continued, a widespread pattern of misconduct became evident. Like a true leader, Shinseki took personal responsibility – justified or not – for the "systemic, totally unacceptable lack of integrity" that plagues the system.
Last week Shinseki's replacement, Robert McDonald, announced plans to fire at least 40 high-ranking VA employees, and maybe as many as 1,000. He wants to hire 28,000 additional medical professionals, including 2,500 specialists in mental health. It would seem that the nation's second-largest bureaucracy also needs translators to help the intended beneficiaries figure it out. Journalist Siri Srinivas of The Guardian interviewed Jason Hansman, an official of IAVA (Iraq and Afghanistan Veterans of America):
Hansman explains that there are thousands of resources offered by the departments of Defense and Veterans Affairs, but these are complicated and exist in silos, and vets are expected to navigate them on their own.
Shad Meshad, founder of the National Veterans Foundation, sees the VA as a bloated entity into which hundreds of billions of taxpayer dollars are pumped with disproportionately paltry results. He told Srinivas, "It doesn't work and it hasn't worked for 50 or 60 years."
Sometimes, it does work – as reported by Bill Briggs, who became acquainted with 38-year-old Marine and Army veteran Louie Serrano, now employed by a civilian firm and earning a very good salary. But Serrano cannot forget the extremely long and bumpy road he traveled, nor the fact that thousands of his fellow vets are still trying to follow that road to a place of help and healing. Briggs writes,
Serrano, who exited the military in 2004…was having trouble sleeping and focusing at work. He thinks those were possible remnants from his final deployment: helping coordinate the care of wounded locals and troops flown from Afghanistan and Iraq to his post at a U.S. military hospital in Germany.
Along with depression and tinnitus, he had knee and back problems. At the VA center in Loma Linda, California, a mental health counselor told him there was nothing wrong. Serrano scratched the Veterans Administration off his friend list and turned his back on it for years – which, many critics claim, is exactly the point. Faced with unanswered phone calls, long waits, difficulty in scheduling, and uncaring responses, many veterans feel that the neglect is purposeful, aimed at making clients feel so rejected, they will just give up.
This cultivated indifference added years to Serrano's period of wandering in the wilderness, and he claims that many others have become equally hopeless and fed up, telling the reporter:
A lot of veterans are off the grid, living in the mountains, below underpasses. A lot of those veterans did go and ask the VA for help. But if they didn't get the help they needed, they said, 'Screw the VA, we'll do it on our own.'
Reactions?

Source: "Eric Shinseki resigns over Veterans Affairs healthcare scandal," TheGuardian.com, 05/30/14
Source: "'They don't care': how a homeless army veteran was forgotten by the VA," TheGuardian.com, 11/11/14
Source: "In From the Cold: One Veteran's Journey Out of Homelessness," NBCNews.com, 11/12/14
Image by DVIDSHUB