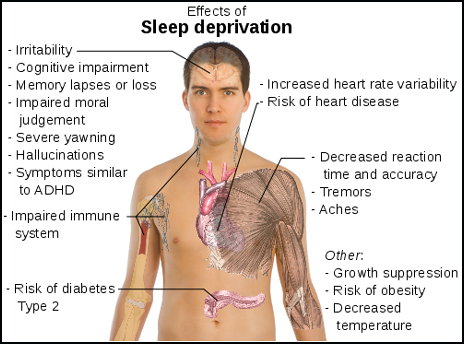 It's easy enough to glance at the news headlines and find examples of savage treatment, although, fortunately, the number of individuals who have been beaten or set on fire is relatively small. There is another cruelty, less extreme than physical assault, but it is suffered by nearly all people experiencing homelessness. Whether they sleep rough or find room in a shelter, it's very difficult to get uninterrupted, restful, and sufficient sleep.
This aspect of homelessness was investigated by Richard R. Troxell and Hugh Simonich by conducting a survey during the 10th Annual House the Homeless Thermal Underwear Drive hosted by House the Homeless, Inc. in Austin, Texas. The annual January event proves to be an excellent place to collect information because many of the local people experiencing homelessness are gathered together in one place.
This year, 204 people answered the survey questions, 88% of them male and 12% female. For the purposes of this survey, only those who had slept or were currently sleeping in shelters were interviewed. Locally, the two main places of refuge are ARCH (Austin Resource Center for the Homeless) and the Salvation Army.
The individual need for sleep varies greatly, from between five to 10 hours a night. Insufficient sleep is no joke. It has serious physical and psychological consequences that are often ignored. Interrogators in every country know that total sleep deprivation is a form of torture, which victims have described as even worse than hunger or thirst. Even when there are no pre-existing mental problems, chronic sleep insufficiency can make a person crazy all by itself.
The simulated driving test is a good way to measure mental impairment. Provided that a person knows how to drive in the first place, the before-and-after results for an individual can be evaluated by how they do on a test like this. Troxell and Simonich quote Professor Mack Mahowald on the grave result of even one night of missed sleep:
One complete night of sleep deprivation is as impairing in simulated driving tests as a legally intoxicating blood-alcohol level.
Some of the results of sleep deficit include aching muscles, confusion, depression, tremors, headache, irritability, and hallucinations. Sleep deprivation can have bad medical consequences. This information comes from Dr. Eve Van Cauter, of the University of Chicago's School of Medicine:
Dr. Cauter's research indicates that, 'Chronic sleep loss may not only hasten the onset but also increase the severity of age-related ailments such as diabetes, hypertension, obesity, and memory loss. Also, it is believed that people, especially men, who fail to get good quality sleep, often are more likely to experience depression.'
The shelter sleepers who have responded to the survey reported having only a little over five hours of sleep per night. More than 90% said they needed more sleep, and 70% said that, at times, the lack of sufficient sleep left them so tired they felt unable to function normally during the day. Housed citizens, take note: A street person who is scorned for acting weird might not even be drunk or drugged, or mentally impaired, only sleep-deprived.
Snoring seems to be a big problem, and since it's connected with cigarette smoking, one of the recommendations is for people to quit smoking, which is a good idea in any case. Other noises that keep shelter residents from falling asleep, or wake them up in the night, include loud talking, slamming doors, ringing phones, and trash removal, all of which are under the control of the shelter personnel.
Twenty-seven percent of the respondents also said that fear of being hurt kept them from sleeping, a fear which unfortunately can be just as rational in some shelters as outdoors.
Last month, in St. Louis, Missouri, a lawsuit was filed against the New Life Evangelistic Center. The complainants are the parents of a young man who was fatally stabbed three years ago. Jeremy Dunlap's killer was sentenced to 30 years in prison, and the homeless shelter is accused of not having good security regulations, and of being lax in observing the rules that were in place.
This excerpt from an article titled "Why Many Homeless People Choose Streets Over Shelters" by Josie Raymond looks at some of the reasons why shelters are shunned even if available. Aside from the risks of violence and theft, there is the contagion factor. Transmissible diseases like tuberculosis, that we thought were ancient history, are reemerging in a big way. Keeping a bunch of people together in a small space is a great way to spread illness. Raymond quotes an authority we have also quoted:
Becky Blanton, a writer who was homeless from March 2006 to August 2007, says she had a lot of reasons not to enter shelters when she lost her housing. 'Disease, violence, mental illness and addiction,' she said simply, before going on to explain that in her experience, staying in many emergency shelters lead to scabies, lice, bed bugs, the transmission of hepatitis and tuberculosis, athlete's foot from the showers, the common cold and lots of other things that are no big deal if you can stay home in bed, but can kill you if you're homeless.'
According to the Centers for Disease Control and Prevention, America needs national public health programs "specific to homeless populations." Let's hope that sufficient sleep is recognized as one of the conditions necessary for health.
Reactions?
Source: "2011 Health Sleep Study," House The Homeless, 02/12/11
Source: "Parents sue over fatal stabbing at homeless center," NECN, 02/15/11
Source: "Why Many Homeless People Choose Streets Over Shelters," Tonic.com, 12/02/10
Image "Effects of Sleep Deprivation" by Mikael Häggström, via Wikimedia Commons.