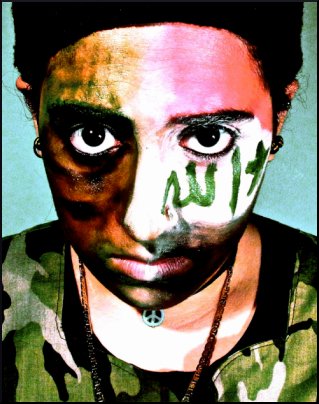 In "Homeless Veterans and Corruption," House the Homeless looked at the unauthorized and improper shredding of documents pertinent to compensation cases. Also, there is the land that has been given to America's veterans, and manipulated to benefit everyone but them.
In 2011, when the Occupy movement was making news, critics complained that they didn't understand what Occupy stood for. Surprisingly, a major network brought at least one answer to public attention.
ABC quoted an Iraq veteran who had returned to that troubled country after serving his military hitch. Aaron Hughes, of Iraq Veterans Against the War, spoke on behalf of thousands of service members who want real change and not public relations hogwash. Hughes told the news team:
There is a massive disconnect between the larger society and U.S. service members. Right now we have high unemployment, homeless and suicide rates among veterans.
No part of that declaration is difficult to understand, and the situation has not improved since it was made. Typical of the irregularities going on at the time was a problem that overtook a nonprofit group in Charleston, S.C.
Renee Dudley reported on the legal difficulties faced by the head of a nonprofit organization, a homeless shelter for veterans in Charleston. Director Nancy Cook was paid $130,000 per year, and juicy benefits, to run the place, and tax auditors called her remuneration "unreasonable." The U.S. Department of Veterans Affairs told the press:
The audit also found that health insurance coverage for the shelter's two paid employees […] was paid entirely by the veterans' grants… Recently released bank statements show Cook used the account to pay for a hotel stay at Folly Beach, downtown dining and yoga lessons…
You have to wonder how many such scams go undetected, to the detriment of veterans in need. Other shady, sketchy things have been going on. Waco, TX, is a major processing hub for Veterans Administration paperwork. At one point in a vanished glorious past, Texas was processing compensation claims faster than anybody. But somehow, starting around 2007, there were five years when the backlog increased, while the head honcho, one Carl Lowe, collected $53,000 worth of bonuses before his 2011 retirement:
It's reprehensible that they would even consider bonuses at all. It reflects what I consider a broken culture that doesn't put the veterans first.
Those words were spoken by U.S. Representative Bill Flores, a Republican who hails from Waco. Ignoring the needs of veterans is not the only sign of a broken culture. The very concept of bonuses for government jobs is messed up. A worker who does a good job gets promoted, and gets a raise. A worker who does a lousy job stays in the same pay grade forever and makes less than the hard workers who are promoted. Isn't that how it's supposed to go? Isn't that why the civil service already has a multi-leveled and finely-tuned seniority scale?
And most importantly, the taxpayers have already paid for the work to be done. The expectation exists that these government employees are going to do their best, for the citizens who are paying their salaries, and for the veterans who need their expertise in shoving paperwork through the pipeline. And because they are Americans. As government employees — just like soldiers, they are duty-bound to give it their all — just like soldiers. How did this creepy bonus idea even get started?
A wealth of bonuses
In the spring of this year, that story still had legs, partly because the Waco office processing time had increased even more drastically. Nearly 45,000 veterans' claims waited for decisions from the Waco-based bureaucracy, each individual service member facing a wait of an average 440 days, or 150 days longer than the national average; and in case it escapes anyone's attention, 440 days is substantially more than a year.
A piece by Jeremy Schwartz of the Austin American-Statesman was followed up by one from the newspaper's Editorial Board. It quickly became clear that the people working on veterans benefits out of Waco were messing up in a noticeably major way. Nationwide, executive bonuses of nearly $3 million were given out in 2011, while the backlog of unprocessed claims increased, along with waiting times in each individual case of a veteran needing medical attention. The Editorial Board pointed out:
In most endeavors, pay bonuses are awarded for efficiency and effort above and beyond the basic requirements of the job…
Overall, nearly a million veteran claims were waiting to be looked at and acted upon, and all anybody knew was that some government desk jockeys were getting giant rewards — and the less work that got done, the bigger the rewards became. Despite the fact that Texas officials had kicked in an extra million and a half dollars of state money to create a "strike force" team to hire more actual claims processors, the 440-day wait time became standard.
Reactions?
Source: "U.S. Vets, Suffering From Unemployment and Homelessness, Support Occupy Protests," ABCNews.com, 10/29/11
Source: "Nancy Cook focus of Veterans Affairs inquiry," The Post and Courier, 06/17/11
Source: "VA fix requires more than promises," MyStatesman.com, 05/02/13
Image by Ayah (Abajooka).